Blood Orange High Potency CBD Isolate Tincture 3000mg by Lazarus Naturals is perfect for people who love citrus. Lazarus Naturals is a popular maker of CBD products, so when you buy one from them you know you are getting the best.
Lazarus Naturals is based in Portland, Oregon. The company seeks to provide high-quality CBD products at affordable prices.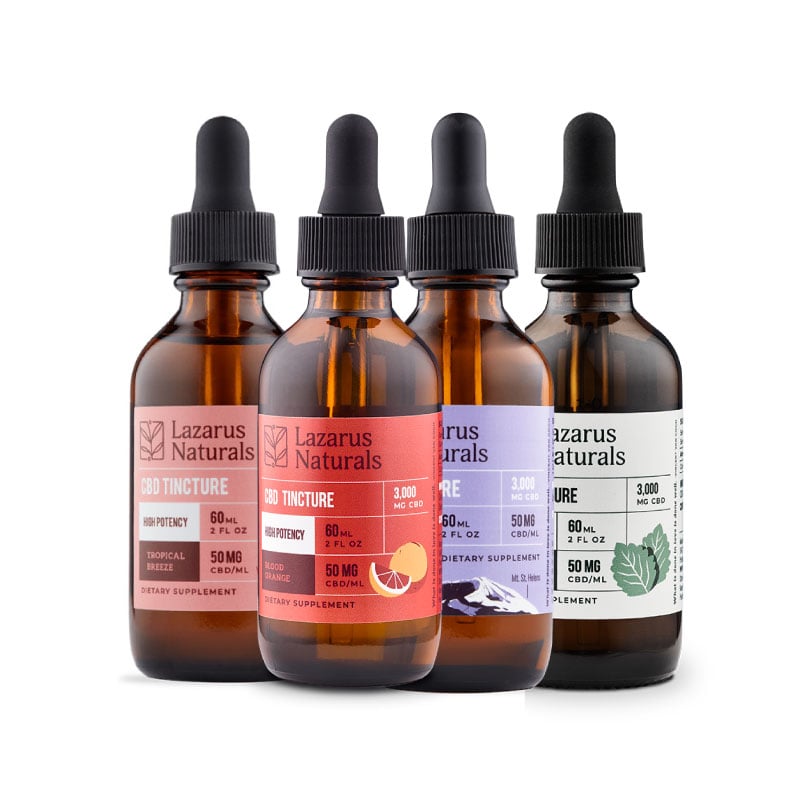 Blood Orange High potency CBD Isolate Tincture is a combination of high-quality CBD oil and blood orange extract, which gives it a pleasant citrus taste. This tincture is made from pure isolate so you have 0% THC present in the mixture. There are no artificial flavors, preservatives or sweeteners used in the mixture, and it is 100% vegan and gluten-free.
Like all of Lazarus Naturals CBD tinctures, Blood Orange High Potency CBD Isolates Tincture is made in-house to guarantee its quality. The company uses hemp grown on its Lazarus farms in Central Oregon. Using Kosher ethanol, they extract the rich CBD oil from the plant material which they then refine into CBD isolate via fractional distillation and crystallization. Apart from CBD isolate, this product contains with fractionated coconut oil which serves as the carrier oil for the tincture.
Every batch of Lazarus Naturals CBD tinctures is tested by a third-party for pesticides, heavy metals, and other contaminants. The company does not cut any corners in the quest to ensure that its products are natural, safe, and consistent.
When it comes to CBD oil consumption, it is important to talk about dosing. When you take the right amount, you will notice outstanding results. Likewise, take the wrong amount and you may not notice any effect at all. Blood Orange High Potency CBD Isolate Tincture contains 50mg of CBD per 1ml. Although there is no universally prescribed dosing for this type of product, you can consider TAKING 1ml (50mg) as needed. It may take up to 2 hours before you begin to feel the effect.
Blood Orange High potency CBD Isolate Tincture by Lazarus Naturals is available in all 50 states of the U.S and in over 40 countries excluding Canada, U.K., and Australia. The product comes in a bottle with a graduated dropper bottle so it is easier to get accurate serving sizes. Just make sure to always shake well before using it and store it in a cool dark place.
Blood Orange High potency CBD Isolate Tincture is available in a .5oz (15ml) bottle with 750mg of CBD, and a 2oz (60ml) bottle with 3000mg of CBD. These products are selling for $34.99 and $124.99 respectively at the Ready Hemp Go online store.